A Test Page
[et_pb_section bb_built="1″][et_pb_row][et_pb_column type="4_4″][et_pb_text _builder_version="3.12.2″]
About Us
The Center for Snow & Avalanche Studies

 and our Senator Beck Basin Study Area serve the mountain science community and regional resource managers by hosting and conducting interdisciplinary research and sustaining integrative 24/7/365 monitoring that captures weather, snowpack, radiation, soils, plant communities and hydrologic signals of regional climate trends. Senator Beck Basin is also the home of the Colorado Dust-on-Snow Program. The slide show above illustrates some of the research teams we've hosted, and we invite additional researchers to utilize Senator Beck Basin facilities and data. For more, see the CSAS Fact Sheet.
Are you interested in learning more about Dust-on-Snow? Visit our Colorado Dust-on-Snow Program website: www.codos.org
Please see our storm reports page where we document the meteorological conditions under which a storm occurred as well as describe how the storm unfolded. If you would like to be included on our Storm Reports E-mail list, please contact Jeff Derry at jderry@snowstudies.org
fgfhgakfgahsfgahsjgahsfhgafkhgafhgakjfhgajkfshgalsfhgafhgahfhfag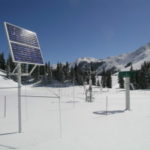 News
Water Year 2018
Once again CSAS is offering Snow School for Water Professionals this year from February 28 – March 2, 21018. This combination classroom and field course will begin on Wednesday morning at our office in Silverton and end on Friday afternoon. This class is perfect for anyone wanting to learn more about the role of snow and our mountain systems as it pertains to water resources. Please do not hesitate to contact Jeff Derry at jderry@snowstudies.org with questions.
Denver International Airport Exhibit: We just installed 4 display cases at DIA focused on CSAS, dust-on-snow, and the science we support at Senator Beck. This three month long display is part of the Colorado Snow & Ice Exhibit and can be seen in the walkway towards Terminal A before you get to security. If you walk from the Main Terminal toward Terminal A, you will soon see the display cases, so even if you intend to go through the main security gate, and have time, the display is still easy to view. As part of the DIA effort, Christi Bode with Moxicran Media, made a 2-minute promotional video. This video is also located at the top of this homepage.
Upgraded Website: You may have noticed our new and improved website. Initially, you will see pretty much the same content but with a new flare, but we have a number of improvements and new tools in the works that I will share with you as they become available.
Water Year 2017
Mar 2: Durango TV News recently snowshoed into our research site to learn more about the SnowEx project.
Jan 6: CODOS Update issued Dust Free So Far and Healthy Snowpack
Jan 5: Colorado Matters host Ryan Warner speaks with NASA SnowEx project scientist Edward Kim and Center for Snow & Avalanche Studies director Jeff Derry. Learn more at Colorado Public Radio's website
Nov 18: Register now for our 2017 Snow School for Water Managers which will be held March 1st-3rd, 2017. Space is limited. Sign up today!
Nov 1: CODOS issued Center for Snow Update
Oct 31: The Swamp Angel and Senator Beck study plots have been selected as reference sites for the Earth System Model-Snow Model Intercomparison Project (ESM-SnowMIP,). These sites are of great value to ESM-SnowMIP because of the availability of high-quality meteorological and hydrological measurements at different elevations and over multiple years. ESM-SnowMIP will assess the strengths and weaknesses of snow models as a contribution to the World Climate Research Programme's Grand Challenge on "Melting Ice & Global Consequences". The ability of models to predict melt rates for snow with dust loading in the Senator Beck Basin Study Area will be of particular interest.
Oct 22: Executive Director, Jeff Derry, presented at American Association of Geographers in Colorado Springs and discussed the new SnowEx campaign at SBSB as well as our unique dust-on-snow monitoring program.
Sep 1: NASA is developing a snow-sensing satellite and is using Senator Beck Study Basin to develop the instrumentation and algorithms. The project, called SnowEx, is a multi-year airborne snow campaign. Its goal is to collect multi-sensor observations, including radar, lidar, multispectral imagery, along with ground-truth observations throughout SBSB. The intent is to determine which techniques work best for measuring snow, and to combine these in a design for the development of a snow-sensing satellite. The team began with "snow off" fly-overs of bare ground
September 28 – October 4, 2016. "Snow on" fly-overs will take place this February 2017.Since the SnowEx project wants to push current techniques until they break, focusing on challenges presented by forests and extreme topographical relief, SBSB is the perfect venue to collect a unique dataset that will enable snow mission trade studies while also enabling scientific inquiry. In addition, because of SBSB's long history of lidar airborne campaigns, snow science research with over a 10-year meteorological and stream flow dataset, NASA deemed the SBSB the ideal location to conduct the first year campaign. For more information please visit nsidc.org/data/snowex and snow.nasa.gov/snowex
Aug 1: CODOS Update issued "WY 2016 Season Summary"
Feb 19: CODOS Update issued D2 for WY2016 at Senator Beck Basin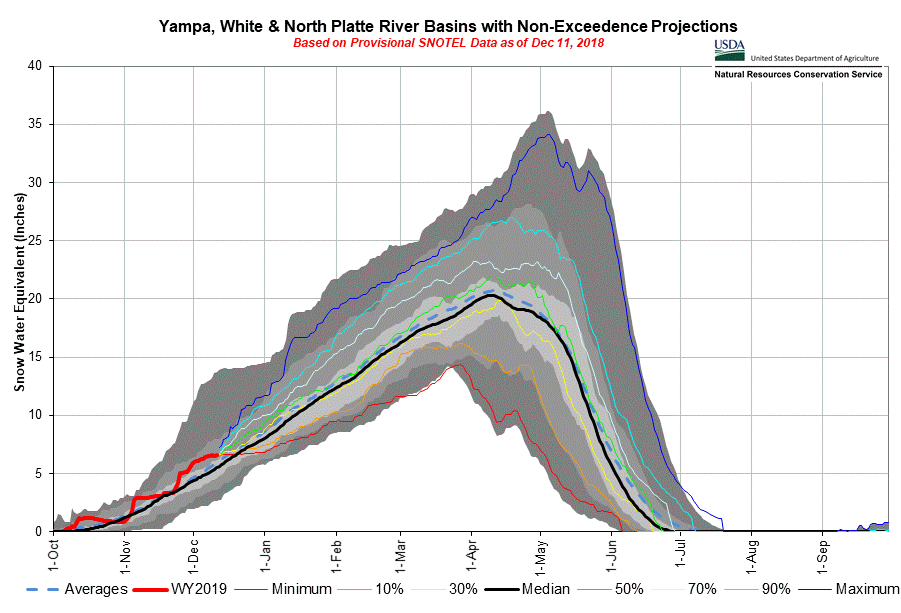 This is a title
dfgsdfgsdfsdfgsdfgsdfgsdfgsdfgsdfgsdfgsdfg
[/et_pb_text][/et_pb_column][/et_pb_row][/et_pb_section]