MOUNTAIN SYSTEM MONITORING: WINTER STORM DATA
This Precip and Storm Report Excel Workbook contains the current and past 13 seasons of CSAS winter storm data, including:
Dates, times and duration of each winter storm event (2003-current)
Change in the height of snow at both our alpine Senator Beck study plot and our subalpine Swamp Angel site.
Peak gust data from our Putney site.
Mean and maximum precipitation intensity during each storm
Total new water accumulation in mm for each storm event.
Summary data for each month of the season.
Cumulative annual precipitation graph by month
Past Winter Storm Reports:
See our Current Conditions for the latest hourly data. All times shown are in Mountain Standard Time (MST)
---
2020-2021 Winter Storm Reports
Storm #2, November 22-24: Decent Accumulation Across Mountains
Greetings from Silverton,
A 2-day storm moved through Colorado delivering a nice swath of snow from the southern San Juans to the Arapaho National Forest west of I-25.  Here at Red Mt Pass it was a little slow to arrive but eventually amounted to 1.1" precipitation with 12.9" snow accumulation.  West of highway 550 the San Miguel and Dolores basins benefitted the most with some areas approaching 3' accumulation.  Ski resorts welcomed this boost in building the snowpack as well.  With ski season upon us make sure you check the avalanche forecast on the CAIC website before heading into the backcountry.  There is light precipitation in the forecast for the southern mountains and north/central mountains, but beyond that the outlook for the week is dry.
Have a safe and relaxing Thanksgiving weekend.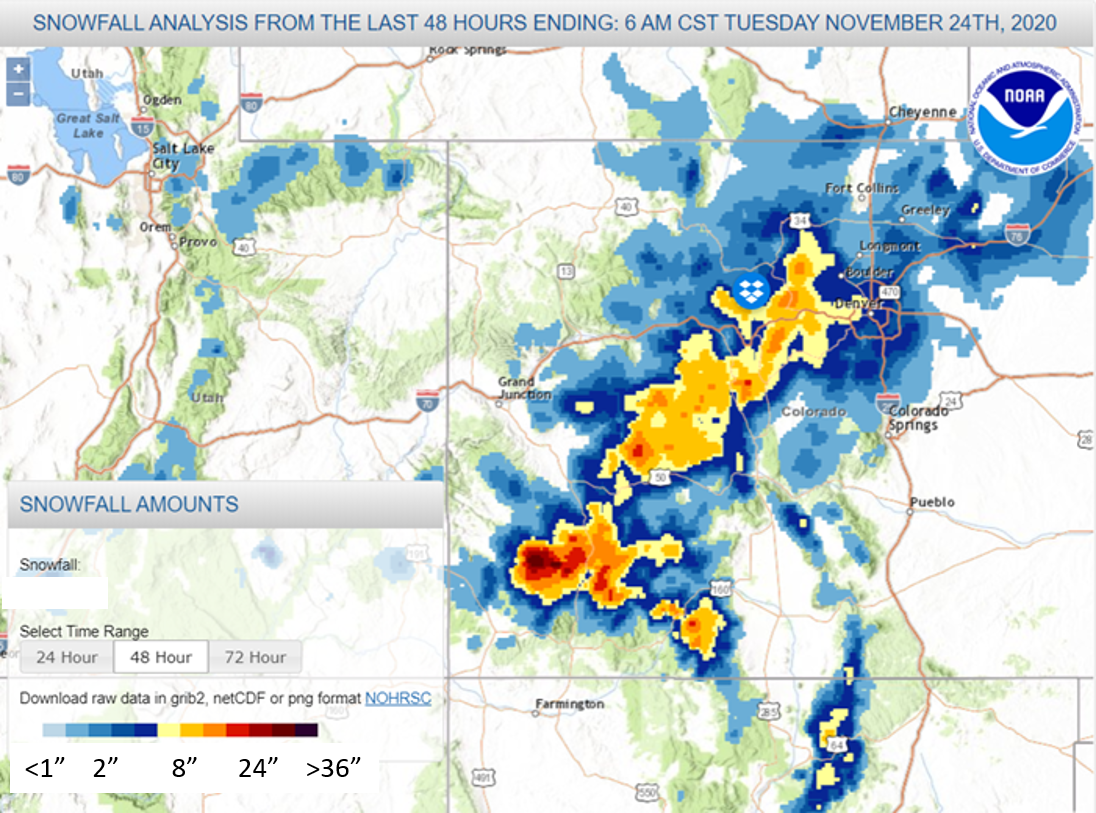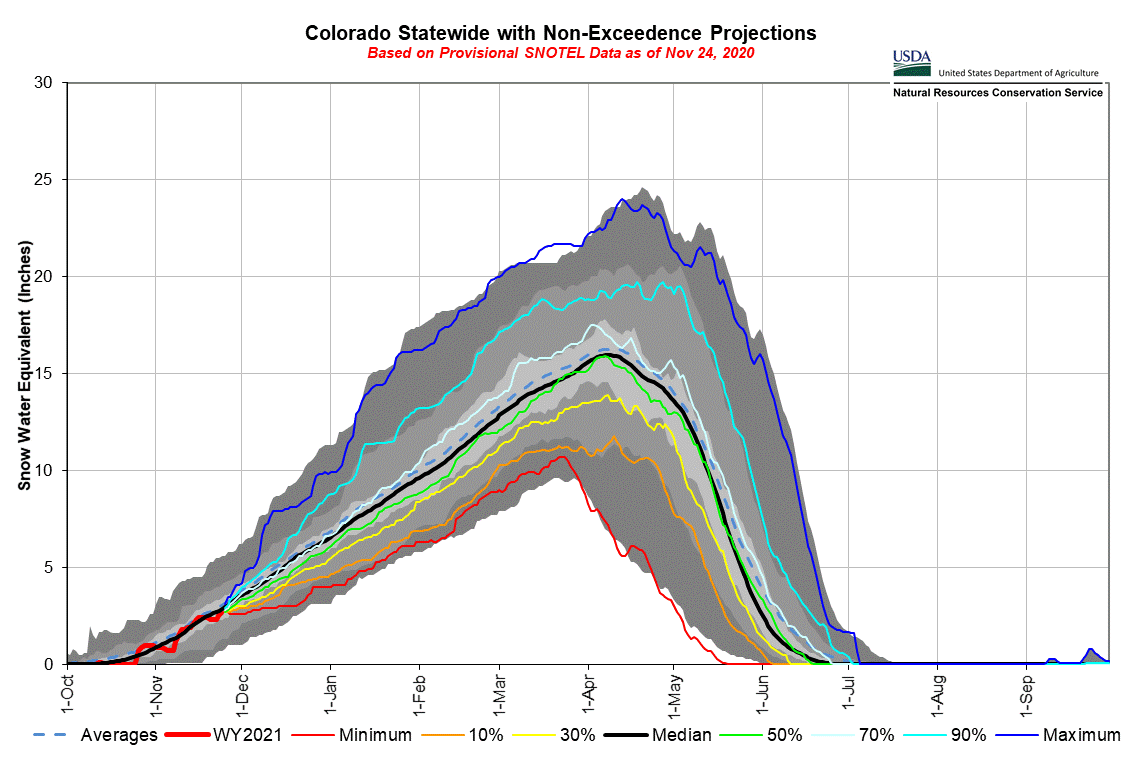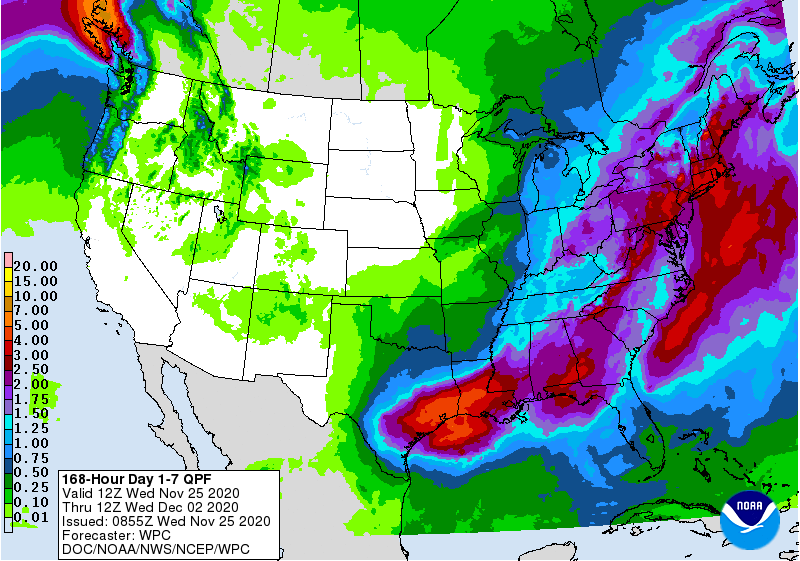 More Soon
Storm #1, November 10: Big Early Season Storm
Greetings from Silverton,
After a dreadfully hot and dry summer and autumn it was refreshing to see a big early season storm roll through the San Juans and central mountains in two waves starting early on Saturday, November 7 and diminishing Monday night.  Our first winter storm of the season occurred October 25-26 and brought 0.7" precipitation mostly in the form of snow at higher elevations but had largely diminished over the last couple weeks except for northerly slopes.  The October storm really helped get a handle on the Ice Fire just outside of Silverton and also brought the first dust-with-snow event of winter (we will cover that soon in a CODOS update).
We now have full snow cover in the San Juans with the November 7-9 storm delivering a welcome 3.1" of precipitation and approximately 30" of snow accumulation.  At the above treeline Senator Beck station we are seeing 16" snow depth.  Early on a good bit of the falling precip was likely rain but gradually turning to snow.  Wind gusts went over 100 mph early on as well. The central and southern mountains received mostly in the 12" – 24" range.  The big winner was the Southern San Juans, Wolf Creek SNOTEL now sits close to 3.5' snow accumulation.  Last year at this time we did not begin to build the snowpack until the latter part of November.
The near-term forecast is calling for generally warmer and drier than normal conditions.  The current ENSO forecast is for moderate or possibly strong La Niña conditions through winter.  Below is what precipitation might lean towards around the globe. With Colorado sitting in the transition zone, La Niña can generally mean wetter and cooler towards Northern Colorado and dryer and warmer towards Southern Colorado.  Nothing is a given and hopefully this storm report is the first of many this winter.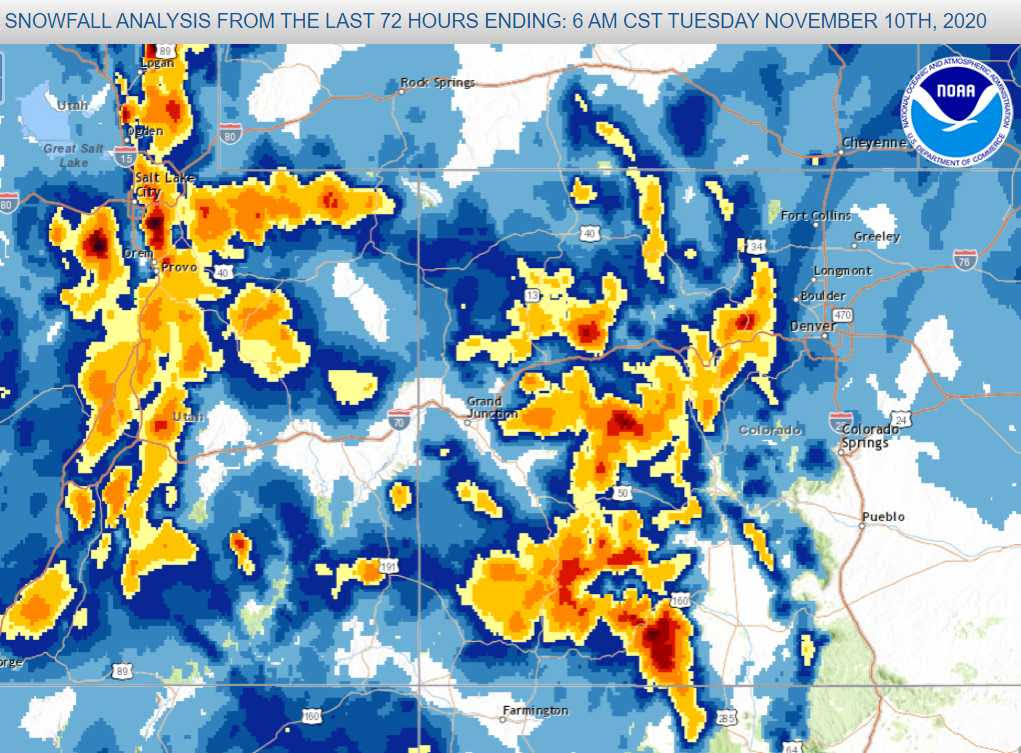 Above is a NOAA snow accumulation map. Light yellow equals 6″ snow depth.  Dark red equals 30″.  Central and southern mountains mostly received 12″-24″.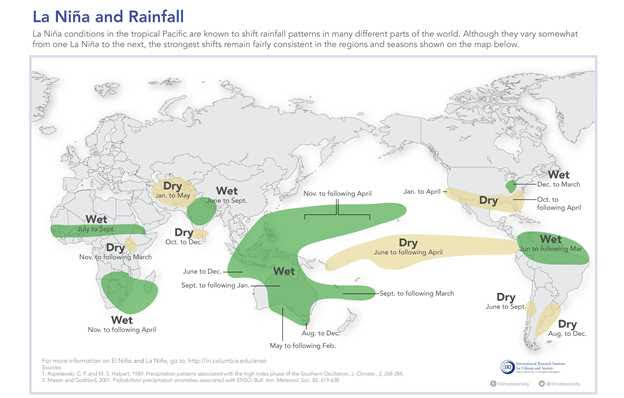 More Soon,
Jeff Derry